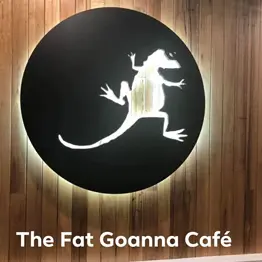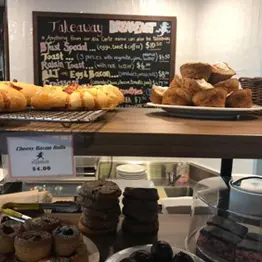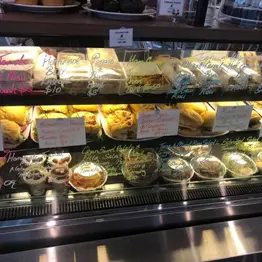 The Fat Goanna Café opened its doors in 2008 and has been developed due to the culmination of knowledge and experience by it's qualified staff. We are a Brindabella Business Park go to for consistently amazing service and products.
Don't let the word "Café" fool you, The Fat Goanna offers restaurant quality food and coffee and is also fully licensed. As part of the Brindabella Business Park, The Fat Goanna operates during business hours, 7am to 4pm Monday to Friday, but also caters for private functions.
This venue can be a surprise package to those who regularly frequent during the day. With the lights dimmed, the candles lit and the tables dressed, The Fat Goanna has been transformed for many a special occasion, please talk to Sam if you would like to hold your next event at The Fat Goanna.
Some people are curious as to the name of this restaurant. Why The Fat Goanna? Well, the answer is simply this: a BBQ with friends, a brainstorming session as to what to call this new venture, and the secret ingredient – beer. Yes, there's no avoiding the answer to this much asked question.